Apple Hits $1Trillion Market Valuation
Apple Inc. on Thursday became the first publicly traded U.S. company to surpass $1 trillion in market value.
This milestone is coming four decades after it was co-founded by Steve Jobs in a Silicon Valley garage evolving into cutting edge technology giant in computing, music and mobile communications. It underscores the iphone maker's explosive growth and its role in the development of the technology industry to the forefront of the global economy and markets.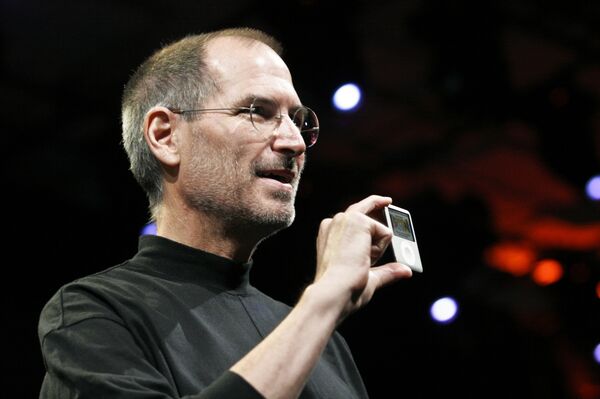 The stock rose nearly 3% after a strong fiscal third-quarter earnings report earlier this week, bringing its gain to about 9% since Tuesday when it said it bought back $20 billion of its own shares.. It briefly hit a session high of $207.05 in mid-day training before falling back below $207.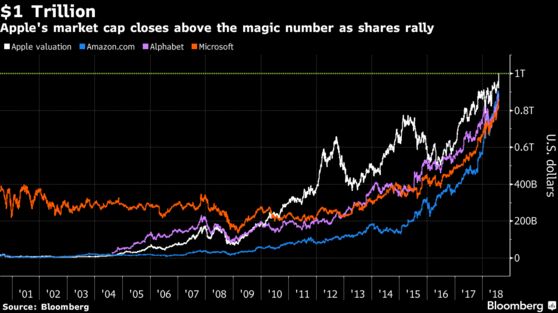 To put it in proper perspective, Apple's stock market value is greater than the combined capitalization of Exxon Mobil (XOM.N), Procter & Gamble (PG.N) and AT&T (T.N).
Apple faced crises when Jobs died in 2011 as investors were worried the company may not thrive without his intense, hands-on-product-design leadership. However, current CEO, Tim Cook has taken the company from $350 billion in 2011 to its current valuation, creating even more stock-market value than his former boss and Mentor.
When Bloomberg News asked him about the $1 trillion target in a February interview, he had this to say, "I don't really think about it… I still view Apple as a pretty small company, the way that we operate. I know it's not numerically, but the way we function is very much like that", suggesting that if the company keeps making successful products, financial success will follow. Cook has overseen the development of key new products and services like the iPhone X and Apple Watch, Apple Music, and research on potential new categories like self-driving cars and augmented-reality glasses.
In a memo to Apple's more than 120,000 employees on Thursday, Chief Executive Tim Cook said the $1 trillion valuation was "a significant milestone" that gave Apple employees "much to be proud of." But he added that it was "not the most important measure" of the company's success. "Financial returns are simply the result of Apple's innovation, putting our products and customers first, and always staying true to our values," Cook said in the memo.
PetroChina Co. briefly crossed that valuation in late 2007 but slumped quickly as oil prices collapsed in the financial crisis. Other tech giants are not far behind Apple today, with Amazon.com Inc. at around $880 billion, closely followed by Alphabet Inc. and Microsoft Corp.