Google announces a subsea cable from Europe to Africa
Google has announced a subsea cable stretching from the edge of Portugal to Africa's western coastline.
The subsea cable, Equiano, will connect much of Africa to Europe with a capacity twenty times greater than the region's current best cable. Once complete, it will start in western Europe and run along the west coast of Africa, between Portugal and South Africa, with branching units along the way that can be used to extend connectivity to additional African countries—the first branch is expected to land in Nigeria.
The new cable which is fully funded by Google—its third international cable after Dunant and Curie—is the company's 14th subsea cable investment globally.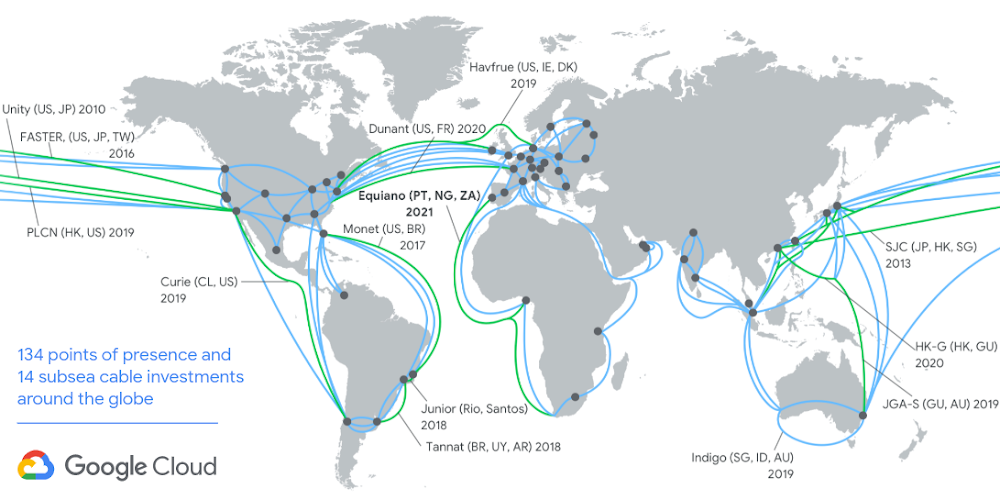 In terms of technical details, it is very advanced and would employ space division multiplexing which uses twelve rather than eight fiber pairs, as a traditional cable might have. The power-repeaters also have a new design and the pump lasers, which amplify the signal, can be shared amongst multiple fiber pairs. It will be the first subsea cable to use optical switching at the fiber-pair level, improving latency and efficiency.
Equiano is expected to have a significant impact in Africa where just about 24%(a significant stat since internet connection on the continent stood at 2.1% in 2005) of households have internet access. With the rapid growth of internet users in the continent, despite the high cost of access and an expected population boom, Africa—with her very youthful population—represents a significant opportunity for large tech firms who can help to facilitate internet infrastructure and ensure that hundreds of millions of people get online.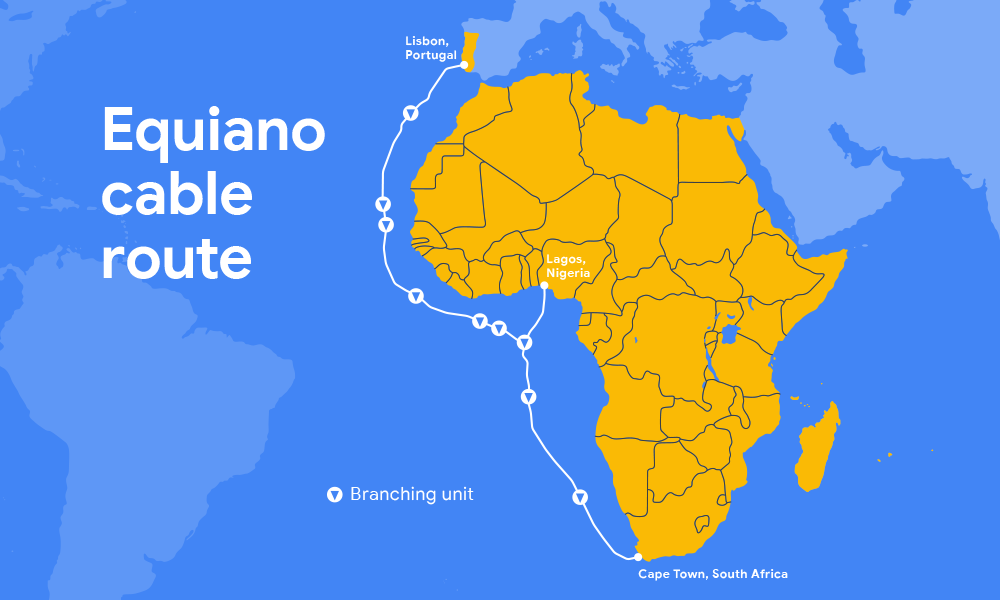 Although Google is negotiating the sale of nine branching units positioned along the cable, the first shall go to Nigeria as mentioned earlier, the homeland of Olaudah Equiano, who gives the cable its namesake. Olaudah Equiano was enslaved as a child in the mid-eighteenth century and was sold to a Royal Navy captain stationed in the British West Indies. Eventually, he was able to buy his freedom and in London became a writer and abolitionist, writing the first slavery memoir that changed the way the public viewed slavery.
The choice of Nigeria is particularly interesting as, despite the many oceans of bandwidth with an avalanche of undersea cable systems landing on the shores of the country, the country is still running at less than 20% of its capacity. There are cable infrastructures everywhere: Main One, Glo, West African Cable System (WACS), South Atlantic 3/West Africa Submarine Cable (SAT-3/WASC) and ACE submarine cable system, among others but the issues of lack of carrier-neutral; "Right of Way" permits; frequent fibre cuts; and dearth of last-mile infrastructure have affected delivery.
The contract to build the cable was signed with Alcatel Submarine Networks late last year, but Google hasn't specified when construction will or did begin. The first phase, which will connect Portugal, Nigeria and South Africa will be completed in 2021, with more countries connected in the following years