New updates Telegram users should know about
Fans of telegram, gather here, there are some interesting new updates!
The messaging platform has added a new bunch of location-based features in its recent update that allows users find an "Add People Nearby" setting which they can use to quickly exchange contact details without the need to type in digits. This comes after a previous update already allows for users to control who can see their phone number, and make it possible to open a chat channel with a new contact without having to hand over your actual phone number.
Via the "Add People Nearby" contacts setting you can also access open chat channels in your proximity. The setting also includes an option to "Create a Local Group" that allows users to set up a chat in their locality.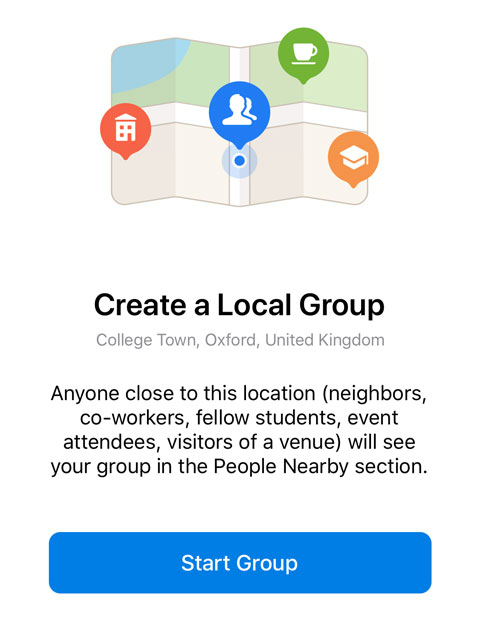 "This update opens up a new world of location-based group chats for anything from conferences, to festivals, to stadiums, to campuses, to chatting with people hanging out in the same cafe," Telegram suggests.
The new features also include the ability to transfer admin rights of any group chat to another user. So if you get tired of ever being the host of your group, you can just pass the responsibility to another administrator by granting full admin rights to the person you choose—Transfer Ownership. Others are enhanced notification exceptions, Siri shortcuts and theme pickers.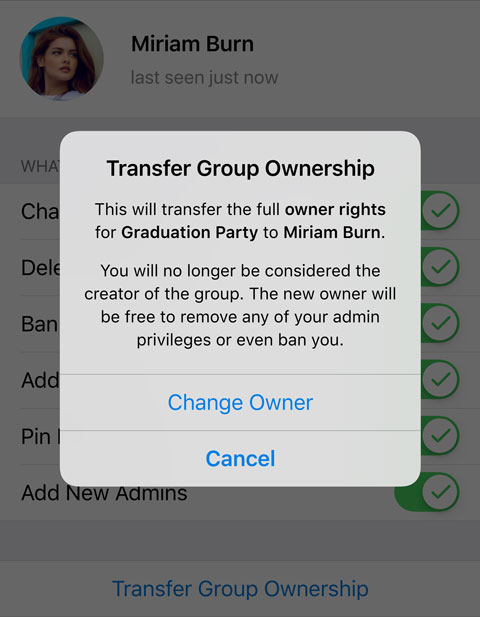 As the argument continues on which will become our favourite messaging app…do any of these new updates help you make up your mind?
Featured Image Credit: Telegram