SpaceX is Building a 'Kid-Sized Submarine' to Rescue Trapped Thai Kids
The CEO of Space X and the Boring Company, Elon Musk, says they are working on a tiny kid-sized Submarine to help in the rescue operations for the Thai soccer team trapped in the Tham Luang Cave Complex.
The announcement comes days after engineers from the companies travelled to Thailand to join in the rescue operations for the kids being led by the Thai Navy. The kid-sized submarine is constructed out of the liquid oxygen transfer tube of a Falcon 9.
While replying to Twitter users, Musk says the Vehicle is fitted for a kid or a small adult to minimise open air with compartments to add weights to account for buoyancy. He added that the pod handles on the front and rear, as well as tank connectors to attach up to four tanks.
However, it doesn't appear that the device would be used as the Thai Government has already launched rescue operations with about 6 kids rescued (as at the time of filing this report). The complex nature of the cave has necessitated the use of innovative ways to rescue the kids. In an indication of how dangerous the mission is, a former Thai Navy diver, Saman Gunan died in the Caves on Friday—he was returning from a mission to provide the group with air tanks when he ran out of Oxygen.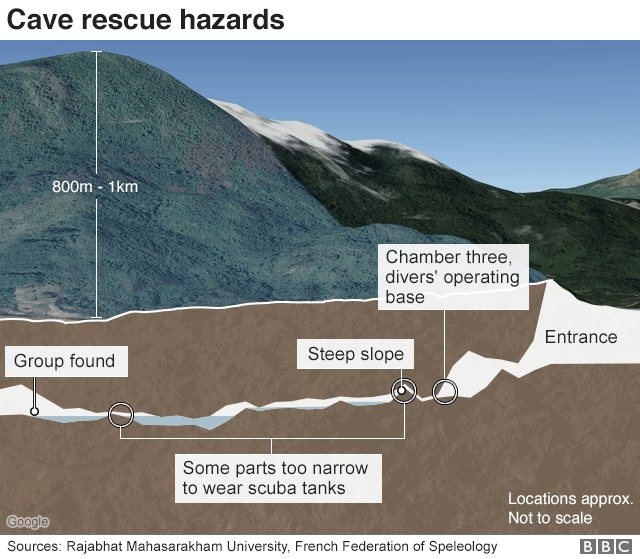 Meanwhile, a team of 90 expert divers—40 from Thailand and 50 from Overseas—has been working in the cave system, guiding the boys through the darkness and submerged passageways towards the mouth of the Tham Luang Cave system. Wearing full-face masks, each boy is accompanied by two divers in a process that includes a mixture of walking, wading, climbing and diving along guide ropes already in place.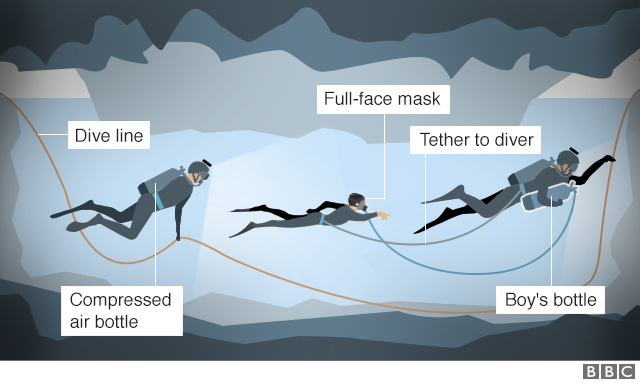 The boys were found inside the cave by British rescue divers a week ago, about 4km from the cave mouth. The 12 boys Aged between 11 and 17 and their coach who belong to a football club called the Wild Boars and were trapped by flood-waters in the caves in late June during an excursion with their coach. Rescue officials had originally thought the group might have to stay there till the end of the raining season (Which could have meant months underground) but the fears that flooding which originally trapped the boys will only get worse in the coming days moved up the timeline of the rescue operations.
Thankfully, 6 team members have reportedly been rescued, however, Musk says that they would continue to build and test their vehicle which he indicated could still be useful in the future.
Post Script: As at 15:36 GMT+1, all boys and the coach have been rescued from the cave.